You've come across the hottest landon site out there! I hope you enjoy what I have to offer- news, articles, pics, links, and so much more. I try my best to update this site as frequently as I can, and I've worked very hard to please you fans out there. Please take the time to sign my guestbook and roam around the site. If you have any questions, comments, or just wanna drop me a message email me at imabasupastar@aol.com.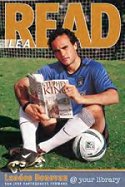 » Would you love this poster? This poster is available to support libraries and reading at www.alastore.ala.org. Help support the ALA! Copyright American Library Association 2003. Click on the poster above.




» 8 Nov 2004 Donovan to Germany to discuss future
» Donovan returns to Leverkusen

Quick Info
» Check out this great article on Landon at Mercury News.





» You can follow all USMNT games on Matchtracker on USSoccer.com.

» The whole calendar of events can be found in the Schedule Section.




» "OUR WAY" is available at USSoccerStore.com. This DVD or VHS depicts the US success in Korea with behind-the-scenes footage and game highlights of the World Cup.

» Pick up EA Games' FIFA 2003 Video Game featuring Landon Donovan on the cover. If you don't have Playstation, that's ok! You can still pick up the EA Games' FIFA 2003 for your PC!




Click to subscribe to thelandondonovanclub



Date 11.08.04 Time 5:40 PM CT
Currently doing hmwk in my dorm
Plugging Kiwibox: Win free stuff
On my mind -BR> Feeling blah

Message Hi, I know it's been a really long while... started college and kinda got absorbed into it... not much time for anything else... well i'm still trying to figure out things but i'll let u all know... Reminder Nov 17. US vs. Jamaica 7:30 ET on ESPN and Telemundo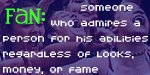 Credit for idea (Perfect 10)


11.8.04 NEWS




Powered by TagBoard Message Board


In no one way am I related or know Landon personally. Never have I met him or seen him in person. Simply just a soccer fan. Please do not send me any emails that have messages for Landon, unless noted. Thank you!